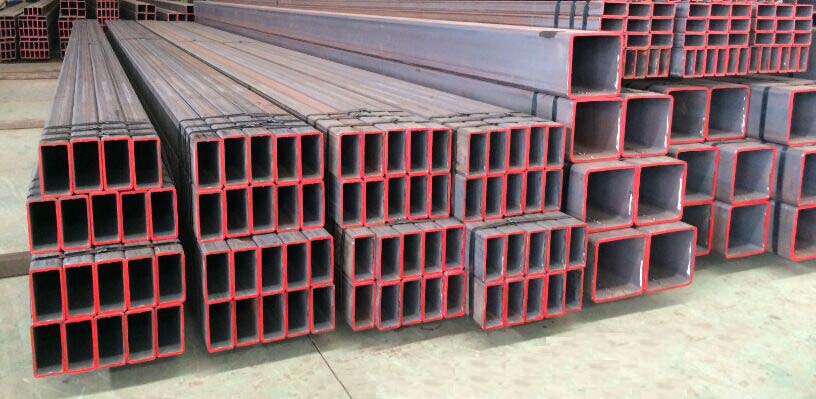 BS EN10210 S355J0H, S355JOH Hot Formed RHS,SHS and CHS Hollow Sections
We supply hot finished square tube wide range of S355J0H, S355JOH with a minimum yield strength of 355 N mm², test temperature of 0 degree C at 27joules of RHS-Rectangular Hollow Section, SHS-Square Hollow Section and CHS-Circular Hollow Section and even super sizes or jumbo sizes of hollow sections from various country of origin for Transmission Tower Projects, Deep Water Projects, Oil and Gas Projects, Power Plants, Sugar Plants, Cranes, MRT-Mass Rapid Transit, MTR-Mass Transit Railway, Terminals, Stations, Bus Stop, Sea Port Facilities, Air Port Facilities, Structural Design Arts for Buildings and Towers, Structural Support for Building and Facilities Expansion, Transport Vehicles, Automotive, Theme Parks, Structural for Theme Park Rides and etc...
BS EN10210: S355J0H. Dimensions and Properties to EN10210-1, Tolerance to EN10210-2.
Nearest Equivalent :DIN17100 ST52.3U, DIN 17123/4/5 ST52-3U, BS4360 Gr50C, UNI 7806 Fe 510C,
NF A 35501 E 36-3, NF A 49501 E 36-3.
– block letter "S" means "STEEL FOR STRUCTURAL APPLICATIONS"
– the next figure means the minim. yield value required for wall thickness ≤ 16 mm
– "J0" means impact test value 0° C min. 27 joules
– block letter "H" means "HOLLOW SECTION"
The following typical tables concern chemical and mechanical properties
CHEMICAL ANALYSIS




Norm

C% max

Nominal W.T. (mm)

≤ 40

SI % max

Mn % max

> 40

P % max

S % max

N % max




Acc.to

EN 10027/1

and IC 10

Acc.to EN10027/2




≤ 65




S355J0H

1.0547

0.22

0.22

0.55

1.50

0.040

0.040

0.009



MECHANICAL PROPERTIES




Norm

Yield strength

Tensile strength

Min. elongation

Lo = 5,56 So

Min.percent.

properties




Acc.to

EN 10027/1

and IC 10

Acc.to EN10027/2

Nominal W.T. mm

Nominal W.T. mm

Longit. Cross

Nominal W.T. mm

Test

Temperature ºC

Average min. impact value




≤ 16

> 16 ≤ 40

> 40 ≤ 65

< 3

≤ 3 ≤ 65




≤ 40

> 40

≤ 65

> 40

≤ 40

≤ 65




510 - 680

490-630




S355J0H

1.0547

355

345

335

22

21

20

19

0

27J